Free GPS software for your Garmin Colorado GPS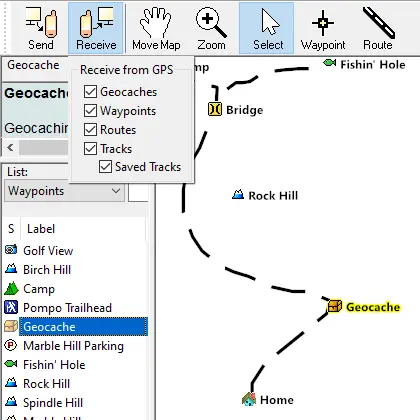 EasyGPS is the fast and easy way to upload and download waypoints, routes, and tracks between your Windows computer and your Garmin Colorado GPS. Use EasyGPS to back up and organize your GPS data, print maps, or load new waypoints onto your GPS for your next hike or geocaching adventure.
EasyGPS works with every popular handheld GPS receiver, and it is 100% FREE!
Download EasyGPS
EasyGPS runs on Windows 11 and Windows 10.
New features were added to EasyGPS 8.56 on October 31, 2023
All Garmin Colorado GPS Receivers are Supported in EasyGPS

Garmin Colorado 300

Garmin Colorado 400c

Garmin Colorado 400i

Garmin Colorado 400t